Got this from a friend,mint but without the CD software,anyway upon checking the warranty status online , datatbase can't find it, I posting a picture of the SN# W605270030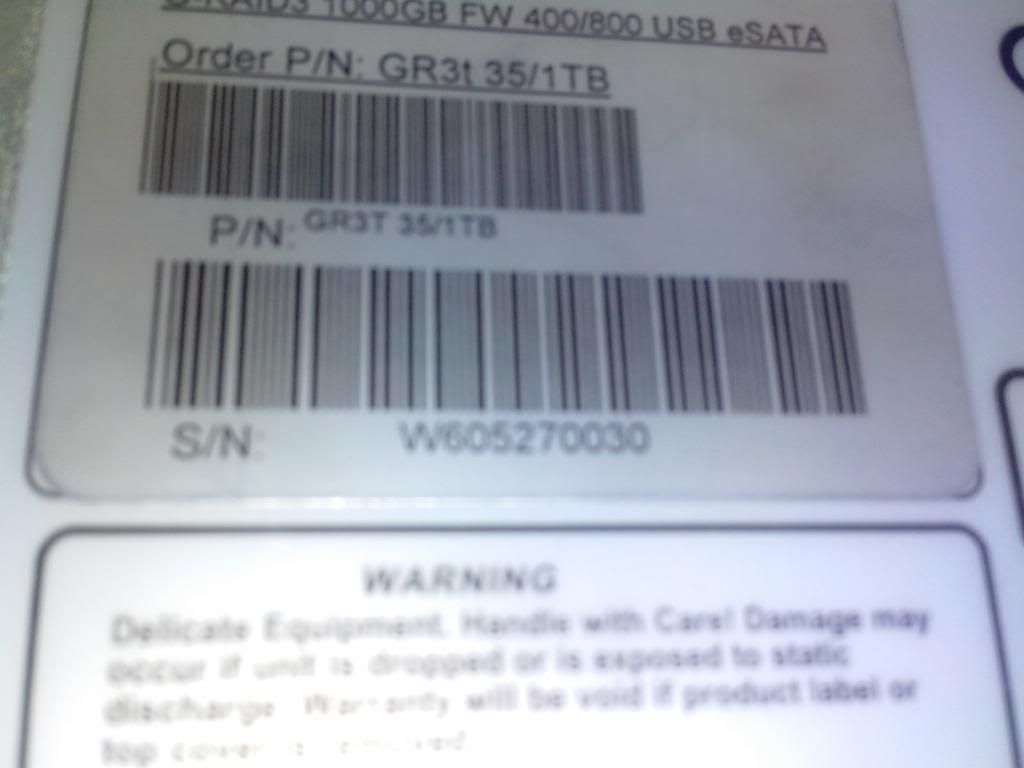 pls help thanks
---
Hi edboy7,
Thanks for posting. The unit you were given is an older model. The s/n is old enough that it doesn't track in our system. There is no software for this unit. It is a raid 0 only. The differences between generations is small, if you wish for some documentation you can refer to the G-Raid support page.
http://www.g-technology.com/support/g-raid
Is there any particular issue you are having with the drive?
Regards

Dustin
G-Technology Support
twitter.com/GTech_Support
---
thanks for the fast reply
, ok my unit if way out of warranty right?
first question
Can I replace the drive inside that has more capacity ? Say a 4TB drive? or 8TB perhaps?
2nd
would there be any way that I can use it to be just a normal external drive? well, just to maximize the disk space thanks
---